The Michigan Vietnam Wall is permanently placed inside VFW Post 2144. The wall was dedicated to the VFW by the Vietnam Veterans of America Post 73. It's 28 feet long and has the 2,648 names of the Michigan men and women who lost their lives in Vietnam War.
Anyone is welcome to visit the wall during our normal hours.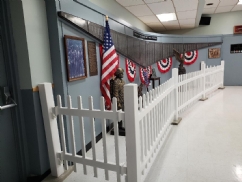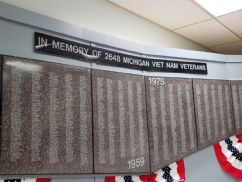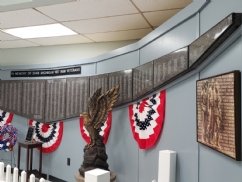 Here is the dedication ceremony for our National Community Service Project Award.